October 11-14, 2019
We are really pleased to welcome the first Silat mini-retreat in Quebec. The retreat is for Silat practitioners and their family. It will happen in a beautiful, exclusive location in the Eastern Townships.

We are thrilled to welcome Palissandre (Pali) as the main trainer for the retreat. Pali was a student of Suhu, founder and former Great Master of our school. She lived in Indonesia from 1977 to 1985 in Indonesia. She also trained under the direction of Guru Gunawan Rahardja, current Great Master of PGB. Pali founded the french cabang (branch) of PGB in France. She has been training in Silat and in Tao Kung for years.
The retreat will start on Friday October 11, 2019, and will end on Monday 14, 2019.
Latihan/Training
There is a really nice training room with a wood floor. We might also train outside on the grass.
The latihan schedule and content is to be defined. It will be adapted to the group energy and should focus on :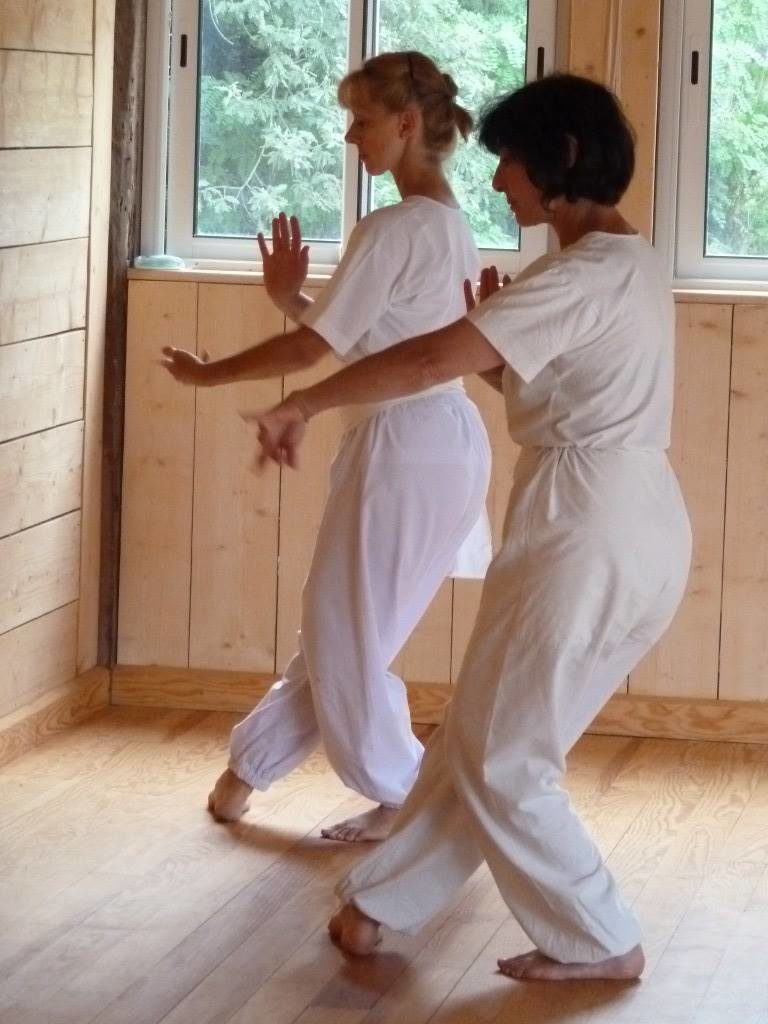 Special training from Suhu (father)
Partner exercises and Tui Chu with Sam Po Kun focus
Tao Kung (for beginners & advanced)
Breathing meditation (optional)
This is an ambitious programme. To make it happen I invite the trainers to join us in the teaching circle. We have a lot to share!
The first latihan will likely be Friday pm, and the last one on Monday am. We will adapt to everyone schedule.
We have the space for ourselves and everyone will be free to train as much as he/she wants!
Location
The retreat will take place in the Eastern Townships, a beautiful region of Quebec. The Round Hearth is a centre for martial arts and outdoor activities that have been created in 1974. We will have the centre for ourselves for the duration of the retreat. There is a great training room and the centre is surrounded by nature.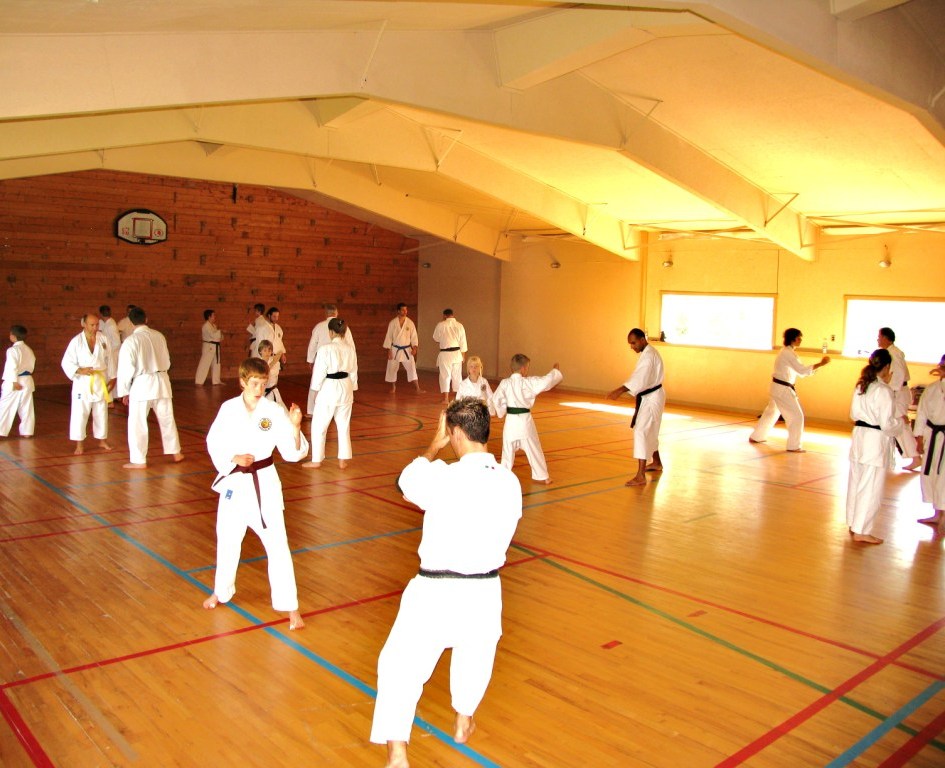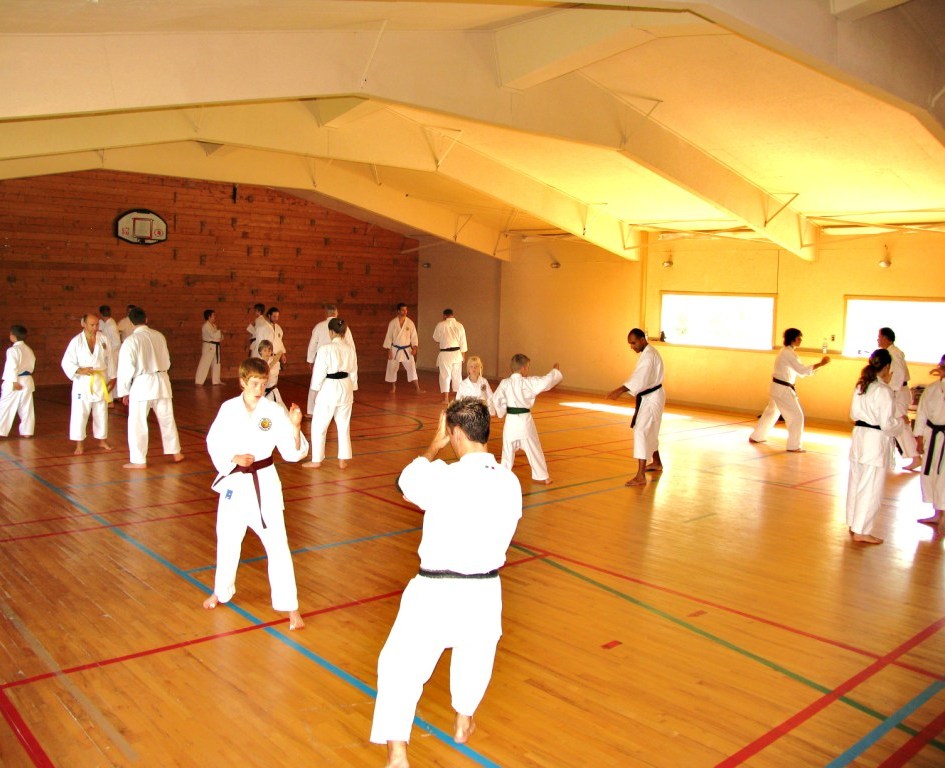 How to get there?
Coming from the east coast, the location is just 1 hour drive north of the US/Canada border.
if you are coming from further, you have the choice between 3 airports :
Montreal P-E Trudeau (YUL) is the biggest and the closest to Montreal.
Burlington (BVT), and Plattsburgh (PBG) are other available options. As these airports are in the US, price might be cheaper. The driving distance to the retreat spot is slightly longer (2h) and adds a stop at the border.
What to bring?
October can be chilly in Quebec, so better bring something warm to wear.
Beddings are included.

Participation
The fees for the retreat are :
Adults : $375 CAD
Teenagers (11-16) : $280 CAD
Kids (5-10) : $210 CAD
Toddlers : free.
The fees include :
3 nights at the Round Hearth
All meals (Friday evening -> Monday lunch)
Beddings
Before and after
You are of course welcome to stay in Montreal before and after the retreat. Please consider that we are a small group and our hosting capacities are limited. Please tell us as soon as possible if you want to stay and we will figure out something. There are also a lot of nice accomodations available in Montreal!
There might be latihans in Montreal before and after the retreat (to be confirmed).

Registration

To register to the retreat, please complete the form below. Registration will be completed once the payment will be received.
Payment
Send your payment via Paypal to frederic@silatmontreal.com.
If you are in Canada, you can use interac transfer at frederic@badereau.com. Let me know by email when you send the money.